Naples is a must-visit destination for those wishing to explore the beauty of southern Italy. When choosing the ideal accommodation for your stay, you often find yourself at a crossroads: hotel or vacation rental. Here's why choosing a vacation rental could enhance your experience in this splendid city.
Why stay in a short-term rental apartment in Naples
Choosing a vacation rental in Naples means immersing yourself in local life. By staying in an apartment in the heart of the city, you will have the opportunity to live like a true Neapolitan. You can explore the characteristic alleyways, interact with the neighborhood residents, and taste delicacies in authentic restaurants and venues, experiencing Naples more intimately and genuinely than you might in a hotel.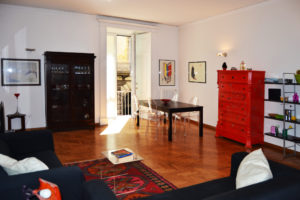 Secondly, vacation rentals offer unparalleled flexibility. You'll have a larger personal space compared to a hotel room, with fully equipped kitchens and living areas to relax in. This will allow you to organize meals as you want, perhaps using fresh products from local markets. You can live your stay in Naples at your own pace, without adjusting to hotel schedules.
Another aspect to consider is the location of vacation rentals. Most of them are in authentic, less touristy neighborhoods compared to crowded central areas. This will allow you to experience a more authentic stay, learn about the daily life of Neapolitans, and discover hidden corners of the city that you might not otherwise have the chance to visit.
Finally, from an economic point of view, vacation rentals often represent a cost-effective choice, especially for groups or families. The possibility of sharing accommodation with others reduces the overall costs and allows you to save money, which you can then invest in unforgettable experiences during your stay in Naples.
Read more about Accommodation in Napoli