Which are the exhibitions to visit in Naples this Spring? Here are the tips of happening in Naples on the exhibitions not to be missed in the museums of the city center.
Naples is rich in attractions and museums to visit not only for their value but also for the events and temporary exhibitions they host.
You can go to every following exhibition on foot from the historical center of Napoli.
Exhibitions to visit in Naples, Spring 2022
Here is some information about the exhibitions to see in Naples this Spring 2022.
This month you can visit the exhibition "Dante at the Royal Palace" in the Royal Palace of Naples. The exhibition focuses on 3 canvases depicting episodes from the Divine Comedy that the painter Tommaso De Vivo created for Vittorio Emanuele II. The tour, set up by the architect Lucianna Iovieno, is completed with multimedia projections created by Stefano Gargiulo (Kaos Produzioni).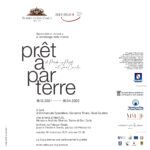 "Prêt à parterre" is the exhibition through which the Real Teatro di San Carlo celebrates its public.
"Prêt à parterre", at the MeMus museum in the Royal Palace of Naples, is the opportunity to admire photographs, booklets, tickets, season tickets, various objects, clothes, and accessories, witnesses of the public of nowadays. The divas, from Sophia Loren to Ingrid Bergman, appear in the photographs of the Riccardo Carbone Archive.
Until April 22, 2022, the National Archaeological Museum of Naples hosts "Enrico Caruso – From Naples to New York". This is an event aimed at celebrating the centenary of the artist's death by focusing on the role of Caruso, the first modern media star and representative of Italian emigration, with a new look. The exhibition on Enrico Caruso is supported by rich documentation. Over 250 photographic images, vintage audiovisual material, original recordings.