Marinella ties is a Neapolitan brand famous everywhere!
Italian fashion is famous all over the world as well as the handmade clothes of the Neapolitan tailors. Neapolitan gentlemen have always taken care of their elegance: we must not forget that Naples was one of the most influential European capitals in the 18th century!
Marinella ties in Naples, a textile tradition and must-have
The famous brand of ties Marinella celebrates this year its one-hundredth anniversary of production. In 1914 refined English products began to be sold in a tiny shop in the heart of Naples, on the waterfront, by Eugenio Marinella.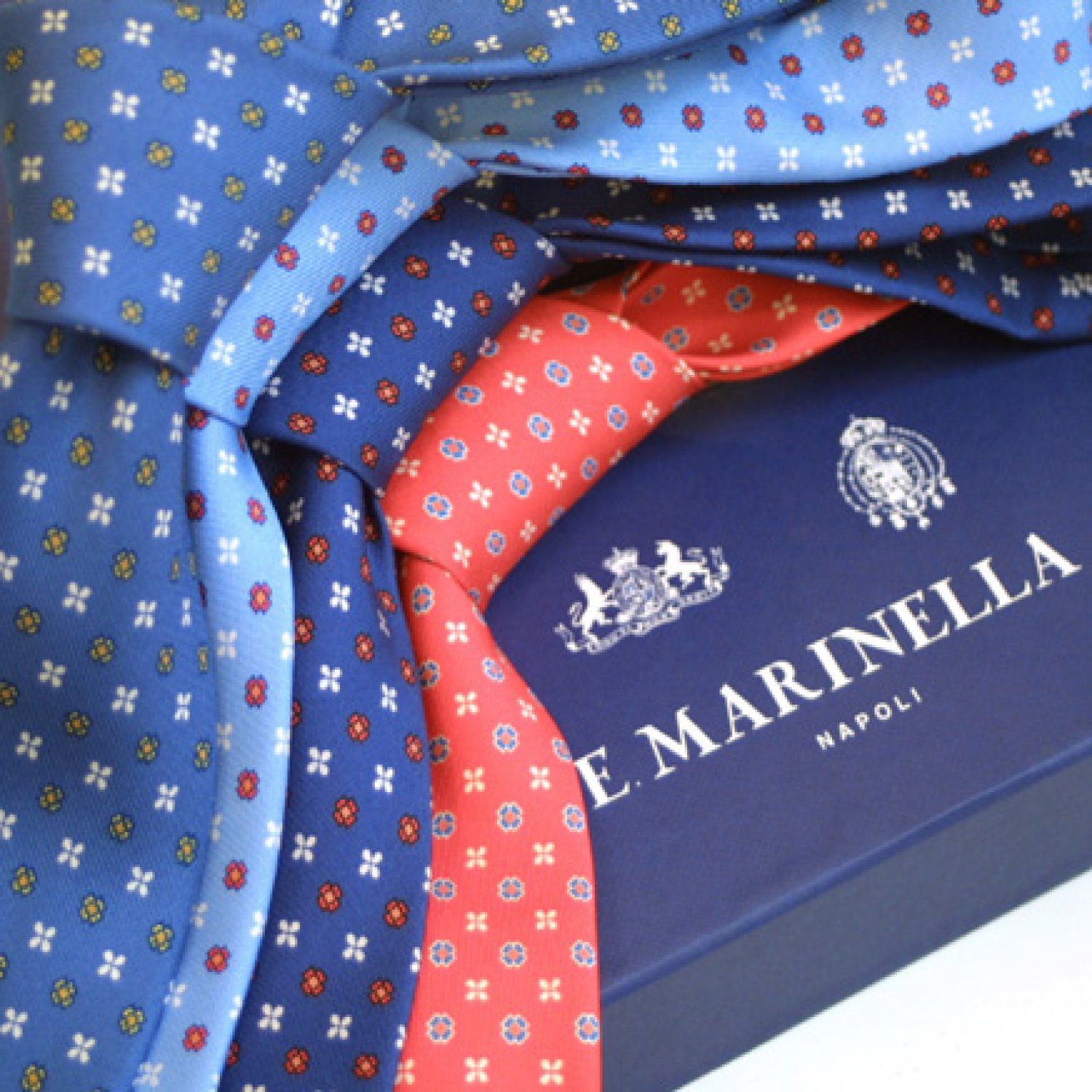 The Neapolitan high society was immediately attracted by it and in spite of the two world wars and the change of tastes and habits. Marinella became the best-known manufacturer of ties in the world. When it was founded, the brand began producing tailored shirts but little by little. Especially with the decline of the high society it dedicated essentially to ties.
In the '80s the Italian President of the Republic Francesco Cossiga, a personal friend of the Marinella family, used to give Marinella ties as a gift to foreign heads of state. But, the real internationalization took place in 1994. It was when the G7 was held in Naples and the representatives of the most powerful countries in the world received a box of Marinella ties as a present. Nowadays, the brand produces high-quality ties, perfumes, shoes, scarves and also accessories for women. Ties are hand-made. Plus, they may be manufactured folding the English silk 5, 7 or 9 times and even measure.
A second shop was opened in Milan and there are corner shops in other several countries. But the real hub of the brand is the Neapolitan shop which opens at 7 in the morning.
During the Christmas holidays, it has such a long queue in front of it that people waiting are offered coffee and "sfogliatelle"!
If you have never worn a tie in your life and don't know how to make a knot, don't worry. You can follow one of the courses organized by Marinella in its shop in Naples where you can breathe the usual friendliness, courtesy, and helpfulness!